Phew! It's taken me all day long to trawl through the over 300+ emails in my inbox and pull out the very best deals for homeschool families (and a couple for those who work from home or have their own blog or business. Read all the way to the end for the best deals of the weekend!
Homeschool In The Woods
Our favourite history go-to, Homeschool In The Woods, is running a Cyber Sale until Monday! Ancient history, file folder games, timelines, activity packs, and war history, all bundled up and ready to go! If you want to see more about how their products work, hop over to read our reviews.
Homeschool Planet Christmas
The newly expanded Christmas Planet is on sale for ONLY $5.95. Christmas Planet! is a research unit study for families. Learn about the Christmas customs, traditions, and eats from 24 different countries as you study this joyous holiday as a family. Print the packet, color the badges, explore the links, and expand your understanding of Christmas around the planet!
If you're not already familiar with Homeschool Planet, it's my absolute favourite planner hands-down! There isn't anything it can't do (read my reviews for just some of the ways it can be used). Try it out free for 30 days.
Once you harness the power of Homeschool Planet, then see if your favourite curricula have partnered up with them and you can purchase the lesson plan (not the curriculum) and have it automatically schedule the classes for you – we've used a few of these with great success.
Free Language Arts Lessons from IEW
Also from IEW, who is beginning to go digital in order to serve more students in the pandemic era, you can request three free weeks of lessons from the following courses:
Structure and Style for Students
Fix It! Grammar
Linguistic Development through Poetry Memorization
Click here for more information and to request your free lessons form IEW.
Make Your Meals Easy
Do you need a Grocery Budget Makeover? I know after the price rises of this year, I could use a refresher. Head on over to see all the great deals Erin Chase has!
My Teaching Library
Don't miss this huge sale of 25% off a year's membership at My Teaching Library. Download as many products as you need for the whole year! You can read more about it in our recent review. This sale is good until the end of the Year 🙂
40% off Forbrain
It's hard to explain exactly what Forbrain is and how it works…but it definitely works! We always know when our children need a 'top up' or repeat Forbrain program – how do we know? When they become unfocussed and they don't complete their daily homeschool work in a timely manner. When their reading aloud sessions become choppy and difficult to follow. After a repeat of using Forbrain for a few weeks again, there is a huge difference – the homework is completed and they have some free time, and reading aloud becomes a pleasure to listen to. There also aren't near as many uhms and ughs in their conversations. You can read our review from the first time we used this program here. For this weekend only – get not just the 30% discount they have advertised – use the discount code 3B8304462 for 40% off!
Homeschool Code Academy
Does your child want to learn how to code using Python? My son has been using Homeschool Code Academy's Python for Beginners: Learn Coding at Home for the past few months and really enjoying it. He's learned step-by-step through the process with Matt Bohn, a software engineer who himself was homeschooled – who better to lead the class? Learn all the ins-and-outs of it in our full review. Matt is offering a 20% discount using the coupon code THANKFUL20 until November 30.
Lessonface $15 credit
Let's sing in the New Year! My children have used Lessonface for a few voice lessons (they also teach many instruments as well) and loved it. When you can't take music lessons in person, then sign up for these virtual lessons with a live teacher! Choose the teacher who will best fit your interests and book your lesson times. If you sign up for lessons valued at over $30.00, then we'll both receive a $15.00 credit 🙂
Maestro Classics
My children have loved listening to Maestro Classics CDs over the years. they love listening to the instrumentals, while I love that they also come with curriculum guides to give them insight into the stories they represent, as well as some musical history. You can read our reviews here. This weekend they have a great sale on their individual CDs as well as their 12-CD collection bundle.
Numerade
Numerade is focused on creating exceptional video and interactive content experiences for education making the knowledge and skills of world class educators widely accessible and affordable to student audiences of all backgrounds. Our mission is to close the educational opportunity gap by unlocking and democratizing access to extraordinary educators and the content they have to offer. Check it out here.
Free eBooks
Project Gutenberg is a library of over 60,000 free eBooks; most are freely available for download, while others may be restricted to those in the USA due to copyright laws. But with so many books to choose from, you should find something of interest. Click here for information about Project Gutenberg.
Free Unit Study From LitWits
Last year we reviewed LitWits and they're kindly offering our readers their choice of one of their LitWits unit study kits FREE! Some of the literature kits to choose from are Anne of Green Gables, The Big Wave, and The Secret Garden. Simply use the code 9READ4FUN at the checkout. Click here to go to LitWits. And if you would love LitWits, you can also save 30% on another purchase with the code HRCCVA.
Kids Cook Solo Program for kids ages 8+
The classes are all on video, but they're only 5 to 15 minutes and then your kid will be working with their hands, creating something delicious and healthy to eat. We know our kids need more creative time, and this is the most productive way I can think of! The Kids Cook Solo Independent Training Program is half price until December 2/20!
14 basic kitchen skills
15 professionally filmed videos Independent learning building independent cooks
12 months access, at your own pace
Kid-friendly recipes, 100% real food
Instruction directly to children with 5% adult supervision
Motivated Moms Chore Charts
Do you struggle to keep up with your housework daily, fall behind, and then don't know where to start or how to keep up? The Motivated Moms cleaning planner (available in several printable styles as well as a handy app) will help you mop up. Chores are pre-loaded for you to start immediately, and you can also add in your own and assign them to family members. Whether daily, weekly, monthly, or yearly, you'll never forget to flip your mattress again. You can read a review we wrote several years ago here, and keep your eyes open for another one coming soon. Use my special code of CastleClean when you sign up and you'll save $3.00 off your first year.
Evan-Moor's 30% off Site-Wide Sale
I used to sell Evan-Moor products 25 years ago, and today I'm finding them very useful in our homeschool for several subjects, such as language arts, math, critical thinking, social studies, and science. Until December 4, 2020, you can get 30% off Site-Wide! You can read our reviews on Daily Higher-Order Thinking Grade 4 and Daily Paragraph Editing for Grade 6.
Thinkwell Homeschool Math
Thinkwell has math programs from grade 6 to high school that includes regular classes, as well as Honors and Essential courses.
Thinkwell can be used as either a primary math program, working your way through every lesson, one at a time. Alternatively, it can also be used as a supplement to improve those areas in which a student may be faltering and those areas not taught in your usual curriculum.
Save 15% on your Thinkwell subscription by clicking here!
Tailwind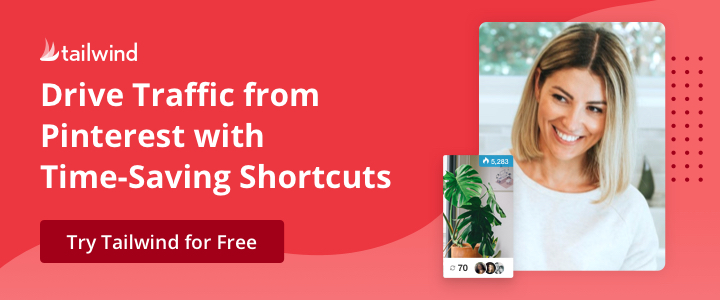 Do you have your own blog or website? Do you use Pinterest? Would you like to schedule out your pins in advance and have other people share them out, too? Click here to save 50% on the price of your first year's subscription…and you'll be able to try out the brand new Tailwind Create, where you can create your own pins right within Tailwind instead of having to use a third-party designer.
SendFox
If you're looking for an email provider to send out all of those carefully crafted ideas to your subscribers, have a look at Sendfox.
And that's it for this month, although I do know that there will be a few more homeschool deals coming up before the end of the month, so follow us on Facebook to stay in the know.